"Is there anyone out there?" is what Hatice remembers calling out as she lay amid the rubble shortly after the first of two earthquakes hit her region of Kahramanmaras, in southern Turkey.
Read Also : Earthquake aid reaches NW Syria via newly opened crossing
"Don't waste your breath, my daughter," is what she recalls her husband saying to their daughter — he was in an equal state of confinement next to her. "No one hears us, my love. They're not coming, my love. We're stuck!" he would cry.
Tunc Cokkeser, a rescue worker from the area, has dug out 22 people since the earthquakes hit. "Normally, we are a very experienced team on earthquakes but this time it was different. The scene that we saw was horrible."
A neighbour warned him that sounds were heard coming from a nearby building.  "A small sound is important for us. It means that there is someone there", he says.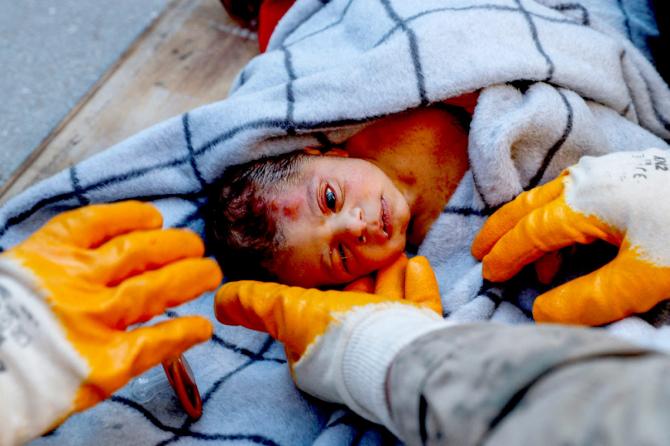 It was these sounds that led him to find Hatice and her family, pinned underneath the rubble of the damaged building in which they lived.
In this Close Up episode, we follow Tunc and his fellow teammates as they work against the clock to save the lives of those who, like Hatice, have been trapped for days.